Thanks for your immediate feedback; I followed the directions and things look great!
— R. Freir - Meadow Apartments
Support
Help Menu - Help yourself or let us help you
We offer many customer support options including answers to Frequently Asked Questions, a User Guide, and Video Tutorials for you to find solutions quickly when you need them.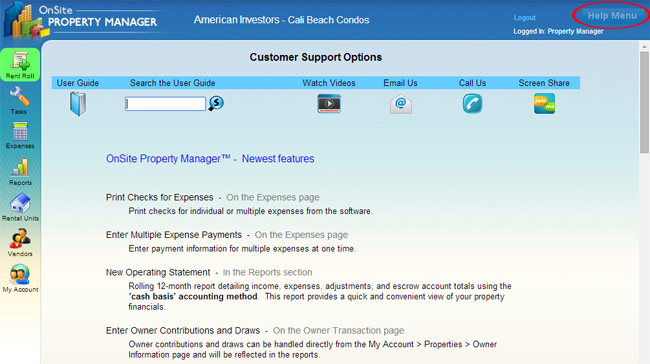 If you still need assistance, feel free to contact us.
Email support is available 24/7 and all requests are answered as soon as possible.
Phone support is available from 6 a.m. to 6 p.m. (PST) Monday through Friday, except for major holidays.
Learn about our FAQ's ›