What a wonderful option ... my owner can look but not touch!
— S. Mereza - Sherry's Rentals
Owner Reporting
Give them access to their reports in real-time
The best property management software should keep owners in touch with what's happening at their property as it happens. With OnSite, owners get a secure link to their reports which are updated instantly as property managers enter new information in the software. No login is required so there is no password to remember.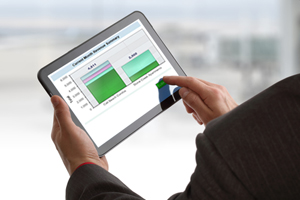 No more printing reports and mailing them at the end of each month ... the owners can choose to view and print their own anytime they want.
Of course, if your owner prefers printed reports.... we have that option too.
Learn about our Paperless Work Orders ›